Base recipes are maybe basic but when we miss something that is basically important, then without it we don't have a meal :) In this section you will find recipes to make different types of crusts but also sauces that you can eat with pasta :) I will also try to make classic French sauces, nevertheless, I don't know how I will do this, without using a lot of butter but I will take the challenge, so stay tuned!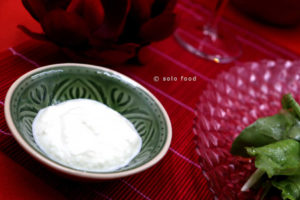 Food from Around the World
A horseradish sauce made with Greek yogurt (!) and this makes all the difference ;-) It's light and tasteful and can be eaten without remorse ;-) Horseradish, which has a very strong and spicy taste, is present in the sauce but not intrusive :-) That's another characteristic of this sauce which is still very tasteful ;-)
Read more...