Making recipes from other countries and cultures make us travel in those countries even if we have never set a foot there! It also shows an enormous respect and exposes us to travels we have never imagined just because they are not part of our culture! Keep your minds open to new horizons because it's tasteful and good and shows how much you respect others!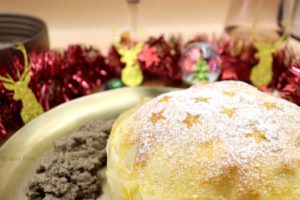 Food from Around the World
This pastilla is made in three layers! In the bottom there is an onion sauce with fine herbs (parsley and cilantro), saffron and cinnamon! In the middle there is the chicken cooked into the onion sauce  And at the top, there is a generous layer of almonds perfumed with orange blossom and cinnamon! It's really splendid and worth the effort and the detour! Give it a try!
Read more...