Tag:
fylo crust
Fylo crust is a type of crust that we use a lot in Greece but also in the Middle East. It's by far less heavy that puff pastry and it's used to make savory food and sweets.
In Greece, we use fylo crust to prepare savory food called pitas which are a kind of covered tarts that are made with a multitude of fylo crust. They have several fillings like the famous spanakopita or σπανακόπιτα (spinach, leeks and oignons with extra dill) or simply with cheese or even meat. In their sweet version, we make baklava but we are not the only nation that makes baklava :-)
Sweet or savory, fylo crust is a marvelous alternative to puff pastry, and it's more interesting because we can control better the amount of fat that the final dish will have! And this without losing in flavor!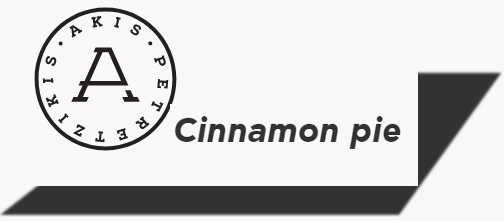 Cinnamon pie with fylo crust by Akis Petretzikis! Simply delicious but also delicate :)
Continue Reading